Meet the CEO: Evan Rubinson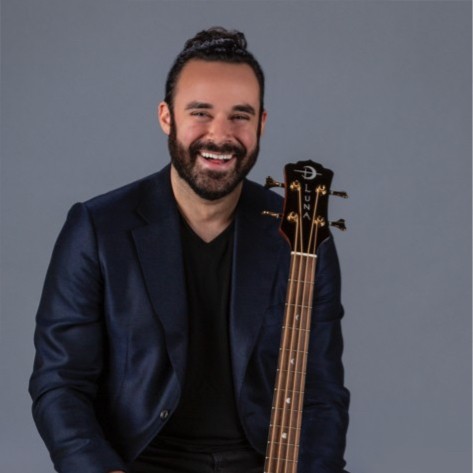 As the CEO of Dean Guitars, Luna Guitars and ddrum percussion, Evan Rubinson is responsible for managing every facet of the business. Evan has a proven executive management track record and several years of experience driving sales growth in the music manufacturing industry.
His training started early. At age 10, Evan worked in the Armadillo distribution warehouse during the summers for over 11 years. Initially as a way to earn money for a bass guitar, he stuck with it, learning many invaluable lessons and skills on a ground level. From shipping to warehouse management, company operations to enterprise level distribution & logistics, his transition to CEO in 2016 was not a simple one – but the smartest and most logical step forward for the future of Armadillo Enterprises. 

Prior to joining Armadillo Enterprises, Evan was the founder of Koroit Capital and served as the Fund's Chief Executive Officer and Chief Investment Officer. Mr. Rubinson managed a healthcare-centric hedge fund that specializes in biotech and pharma-related investments, particularly in areas that seek to address currently unmet medical needs associated with potentially life-threatening conditions. Previously, he served and managed a closed-end equity fund with a special focus on the healthcare and biotechnology spaces. Evan also served as an International Sales Strategist/Financial Analyst for Armadillo Enterprises. Prior to that, he ​​served as a Private Equity Analyst for Prometheus Partners where he created large-scale projection models to predict future cash flows of various investments within the private equity firm's apparatus. He earned a BA degree in Economics & Public Policy from Duke University.
Evan is currently engaged to be married and plans to start a family soon. He currently resides in Tampa, FL with his fiancé and their three dogs.
Philanthropic Efforts

Evan Rubinson, through Armadillo Enterprises, is actively involved in several goodwill and charitable efforts to include the following organizations and charities: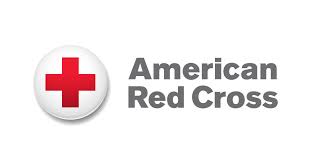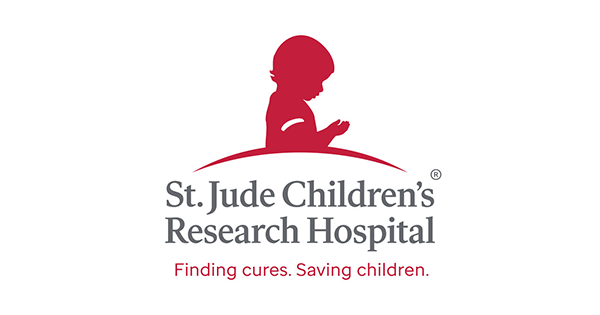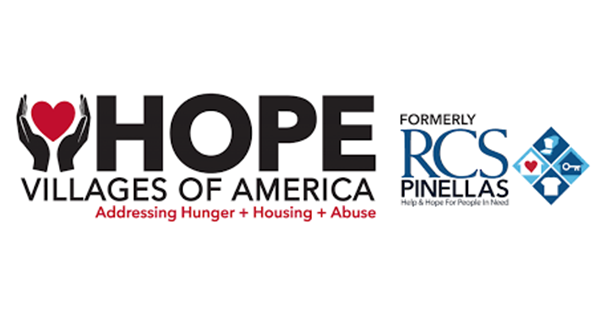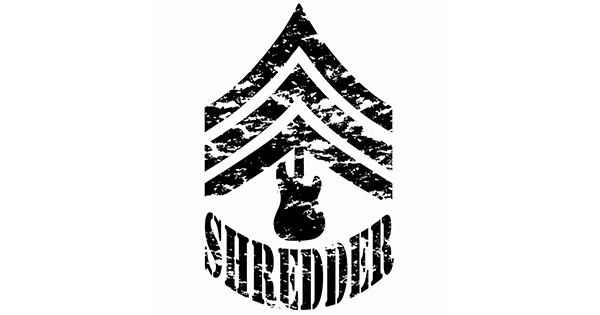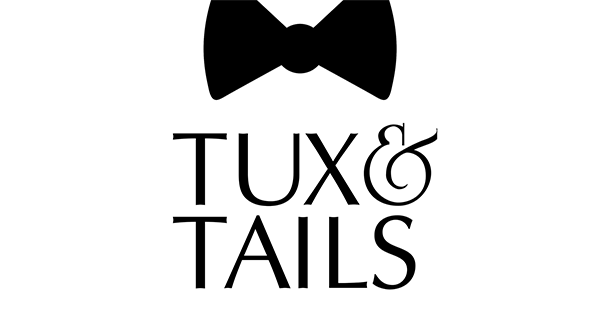 About Dean Guitars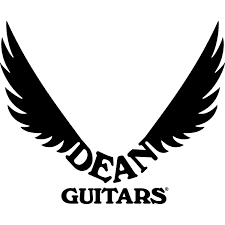 Dean Guitars produces the finest guitars in the world. Dean electric and acoustic guitars, basses and other musical instruments are built following the highest quality standards in the industry.
From beginners to the most influential artists in the world, our instruments are the #1 choice for guitarists around the globe. From beginner guitars, high-quality affordable import guitars, as well as the best USA built guitars in the biz…Dean Guitars makes a GUITAR THAT IS FOR YOU.
Dean Guitars is not just a brand, it's a music lifestyle. Based in Tampa, FL. the Dean USA Custom Factory is the best in the business, complete with a brand-new, state-of-the-art paint facility. Our employees are passionate, working musicians and we are proud to be family-owned and operated.
Dean Guitars' mission is to continue making "The World's Finest Guitars" and being the most accessible, coolest guitar company in the world. Dean Guitars rock like none other!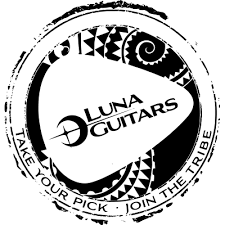 About Luna Guitars

Luna Guitars was founded off the concept that creative, innovation can inspire musicians and songwriters alike to continue doing what they love the most; making music. From Ukuleles to Acoustic Guitars to Bluegrass to Percussion instruments, Luna has you covered! Each instrument is handcrafted with high expectations in quality, functionality yet topped with a creative touch. We support aspiring musicians of all ages; touring artists and local artists alike; and the songwriting community as a whole, by selling quality instruments at an affordable price. Music makes the world a better place; why should instruments be outrageously expensive and aesthetically unflattering? Create something beautiful with Luna!
About ddrum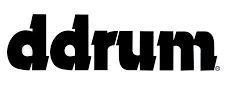 ddrum is an innovator in electronic drum kits, as well as a leading manufacturer of acoustic drum sets, hybrid drums, drum triggers, drum hardware, electronic drum pads, junior drum sets, bass drum pedals, drum hardware, electronic drum amps and much more. Founded in 1983, we are the pioneers of digital percussion and have expanded our product line, making us one of the most robust drum companies in the world. We continue to design and offer myriad options that deliver the performance and innovation desired by today's drummer. Ddrum is – Everything for Today's Drummer.

About Armadillo Enterprises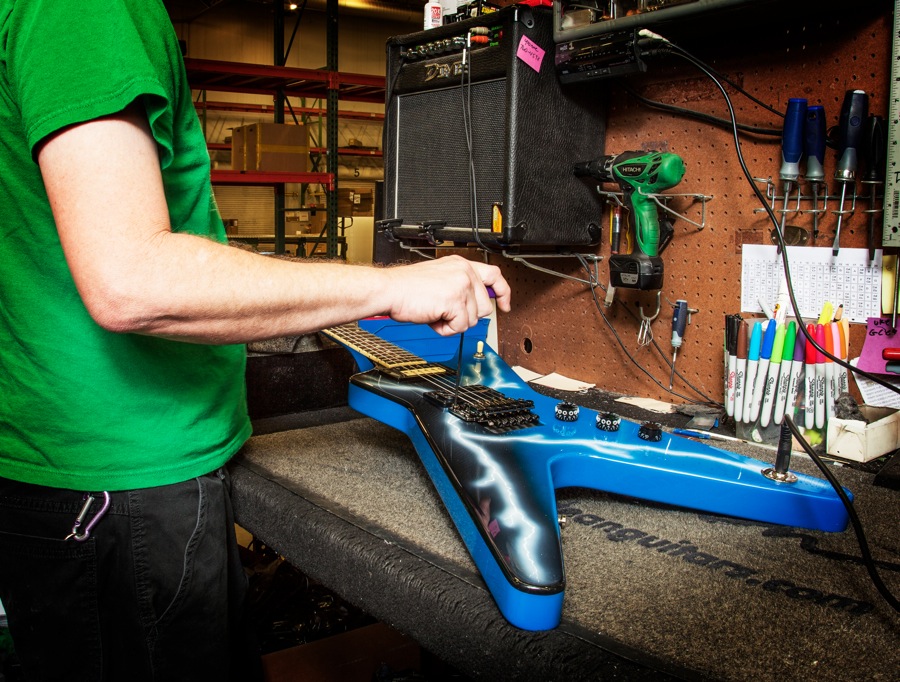 Armadillo Enterprises was founded in 1992, and is a manufacturer and distributor of musical instruments, located in Tampa, FL. Armadillo serves hundreds of music stores throughout the United States, from small operations to national stores, as well as myriad international dealers, and does so with a strong belief in customer service and constant innovation. Armadillo's commitment to customized client models, as well as taking into consideration the needs of touring musicians, best represent the driving force behind our constant growth and success.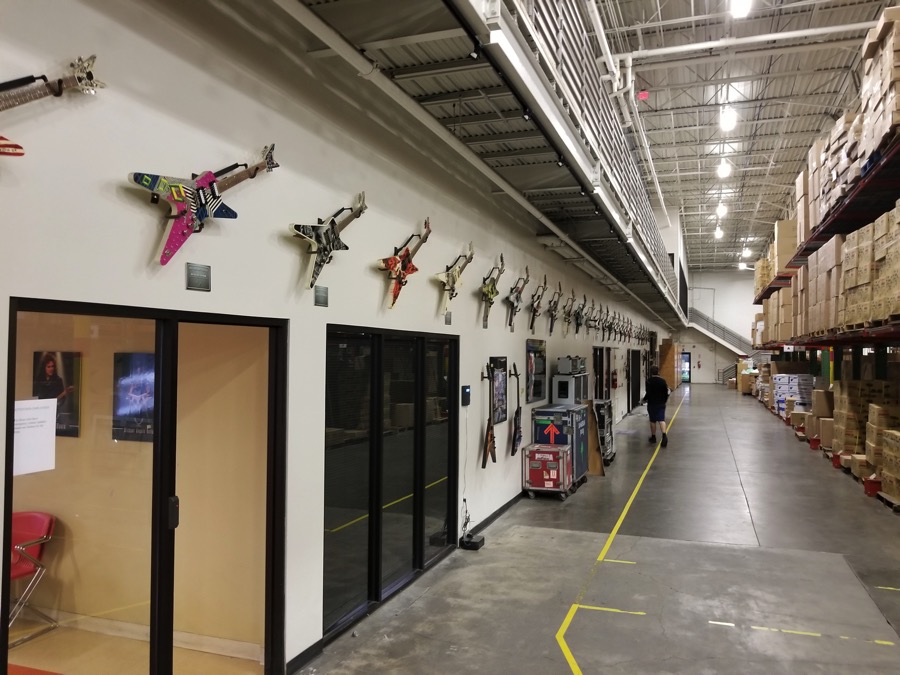 Currently in its 30th year of operations, Armadillo Enterprises conducts business out of its 118,000 square foot headquarters' facility in the heart of Tampa's distribution district, and is home to Dean Guitars, Luna Guitars, and ddrum percussion. Originally incepting in 1992 as a manufacturer of flight and tour cases, Armadillo Enterprises has morphed into a holding company for all things music related.
Over the years, Armadillo Enterprises has owned, manufactured, sold, distributed and marketed many prominent brands including the likes of: Nord keyboards and electronics, Dime amplification, Krank amplification, Armadillo cases, Dean Guitars, Luna Guitars and ddrum percussion.