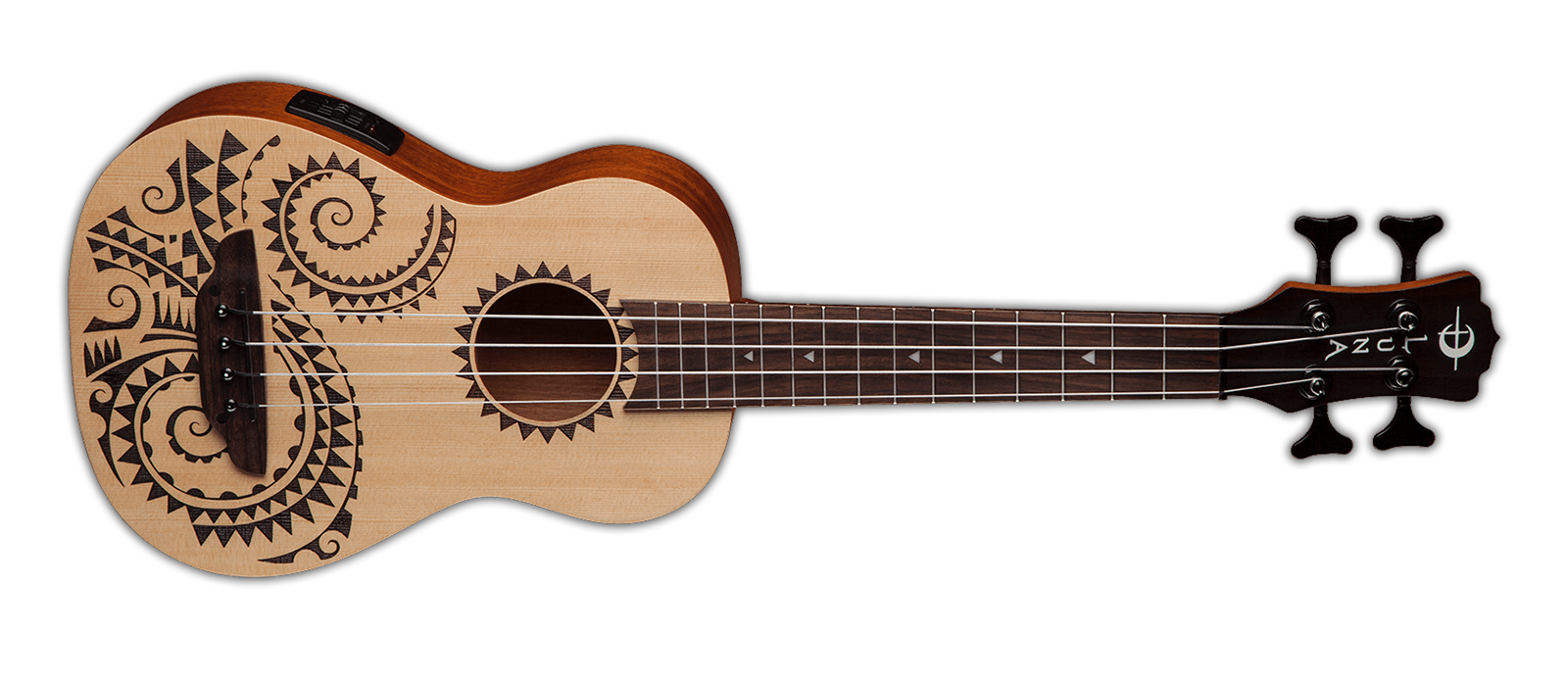 uke bass tattoo spruce w/ preamp & gigbag
MSRP:  319.00
$219.00
Luna's ukulele basses are fun to play – for portable performance or practice anywhere. They are 20.2″ short scale instruments featuring flatwound strings that are tuned to E-A-D-G like a traditional bass guitar – but one octave up. Luna offers their popular Tattoo designs with the addition of a stunning gloss black model with maple rosette and binding, with sharks teeth fret markers. All basses come equipped with Luna preamps although, unlike bass ukes with nylon strings, our flatwound strings offer a robust acoustic sound even without amplification. Whether you are a full-size bass player looking to practice on your lunch hour or a ukulele player looking for a new challenge in the territory of lower pitches and a bass-like approach Luna's distinctive styling, combined with affordable prices, make these basses an irresistible addition to your collection.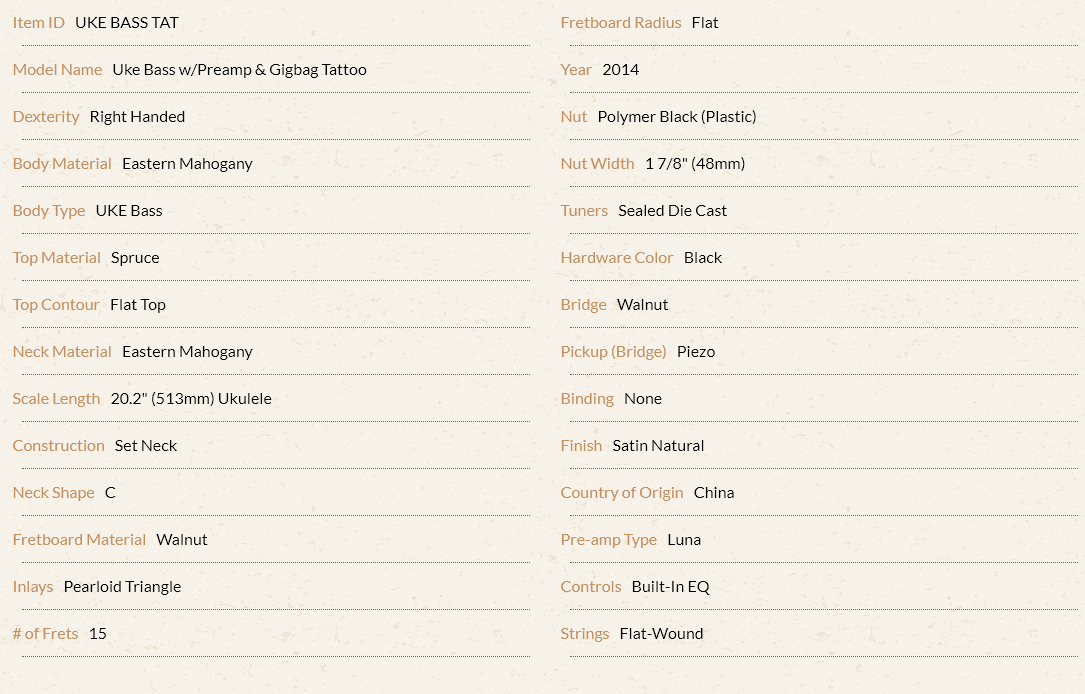 Find a Dealer
Find a dealer in your neighborhood to get started with your order.
Stay Connected
Get our official newsletter for news, updates, and special offers.