uke Great Wave Soprano w/ Gigbag
MSRP:  189.00
$129.00
The painting depicts a scenario where a large wave threatens three boats off the coast of Sagami Bay while Mount Fuji rises in the background. The Great Wave off Kanagawa (1830-1833), also known as The Great Wave is a woodblock print by the Japanese artist Hokusai. Copies of the print are in many collections, including the Metropolitan Museum of Art in New York City and The British Museum in London. Luna features this historical artwork on a 13 scale length soprano body shape and shows strong craftsmanship using eastern mahogany wood for the back, sides, top and neck. The pearl dot inlays are just icing on the cake! This masterpiece can now be in your own personal ukulele collection. Also available on a Pineapple, Concert and Tenor sizes. Gigbag included. Join the Luna Tribe!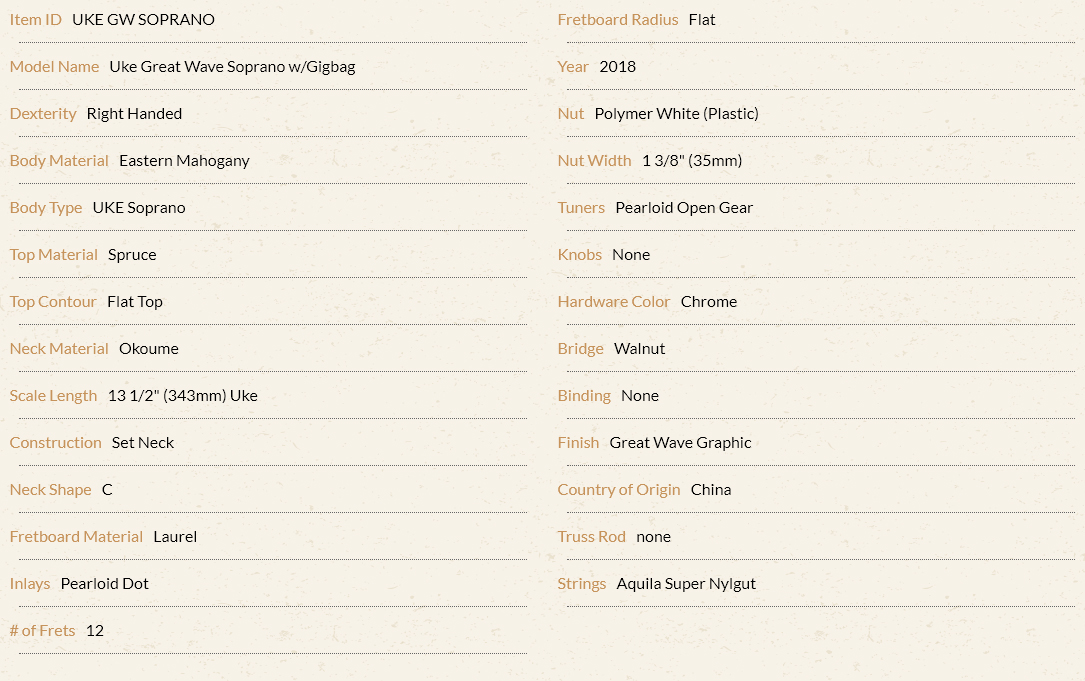 Find a Dealer
Find a dealer in your neighborhood to get started with your order.
Stay Connected
Get our official newsletter for news, updates, and special offers.