Uke "hau" snow white concert
MSRP:  $269.00
$179.00
Beautiful in white, the Uke Hau Snow Concert will brighten-up any room with its warm vibrant tone and soft aesthetically pleasing features. In Hawaiian, hau means snow; of course the people of Hawaii dont really have to worry about actual snow but instead can enjoy the soft strums from the uke snow! The Hau Snow Concert ukulele is built with a 15 scale length, eastern mahogany neck, walnut fretboard, and beautiful pearloid moon phase inlays. From the pure white finish to abalone detailing all around the uke including the sound-hole ring and binding, the audience will fall in love with this astounding beauty. Whether youre performing on stage or by yourself in a peaceful environment, one can expect a warm sound from the uke Hau snow concert as it produces a sharp yet vibrant tone with every rhythmic strum. Gigbag included. Join the Luna Tribe!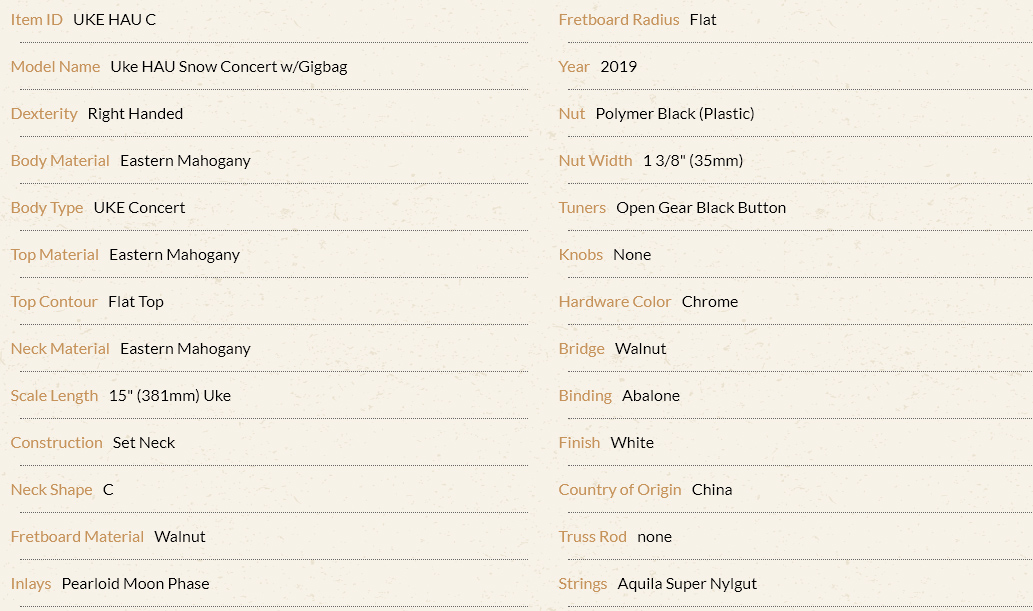 Gigbag Included/LL COncert
Find a Dealer
Find a dealer in your neighborhood to get started with your order.
Stay Connected
Get our official newsletter for news, updates, and special offers.