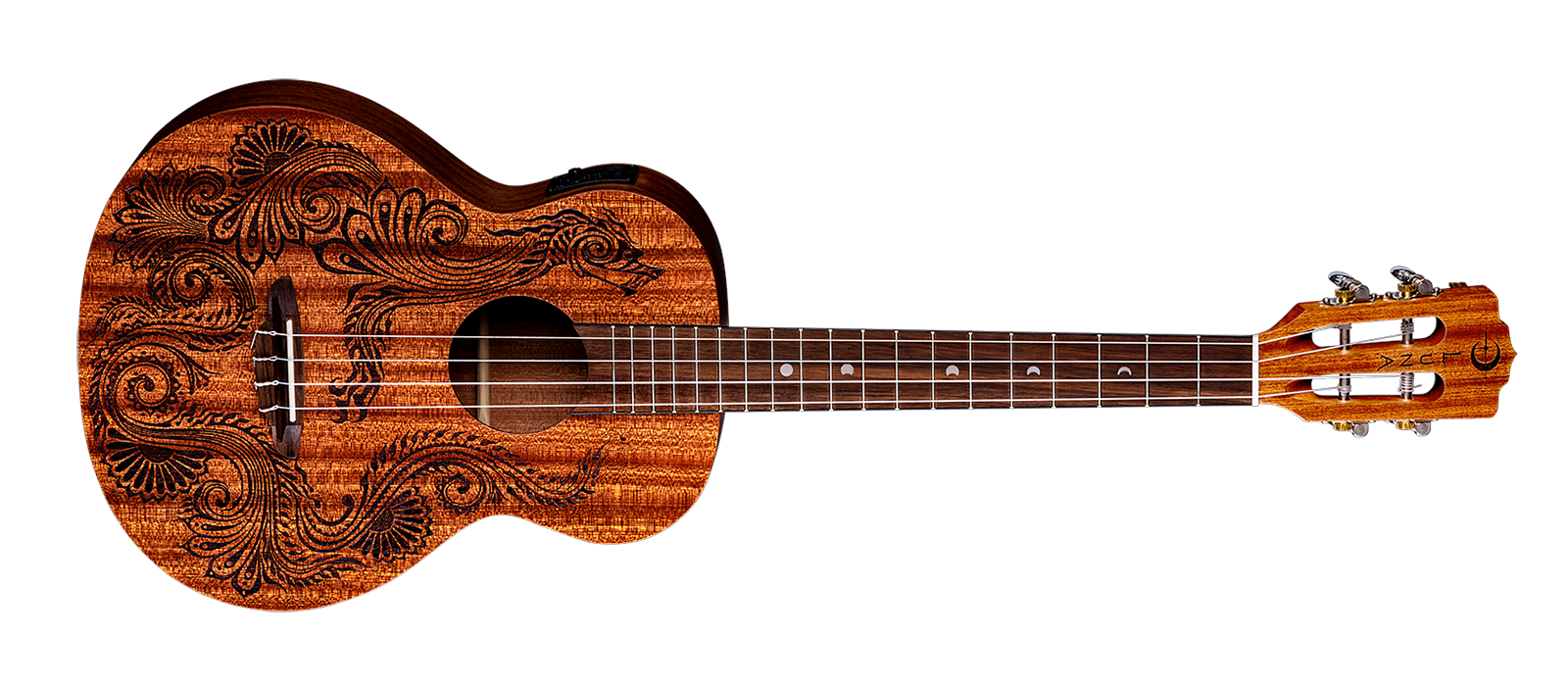 uke henna dragon mahogany baritone w/ preamp
MSRP:  349.00
$209.00
Let the strength of the Dragon lift your spirits to try anything new. Historically, the symbol of the fearless Dragon is deeply rooted in many cultures across the world for its spiritual meaning of offering courage to those who need strength the most. Much like its acoustic guitar counterpart, the Henna Dragon Mahogany Baritone uke is a powerful ally to have by your side along your musical journey, whether you are learning how to play or in it for the long road. Built on a larger baritone body shape, expect an abundance of deep warm tone coming from the all-mahogany body. Enjoy fluent articulation with Aquila strings and an elegant slotted headstock. Feel a level of confidence amplifying your sound on the big stage with the Luna preamp and built-in tuner. The power is at your fingertips and the dragon is there to guide you every step of the way! Gigbag included. Join the Luna Tribe! Designed by UK Henna Artist, Alex Morgan.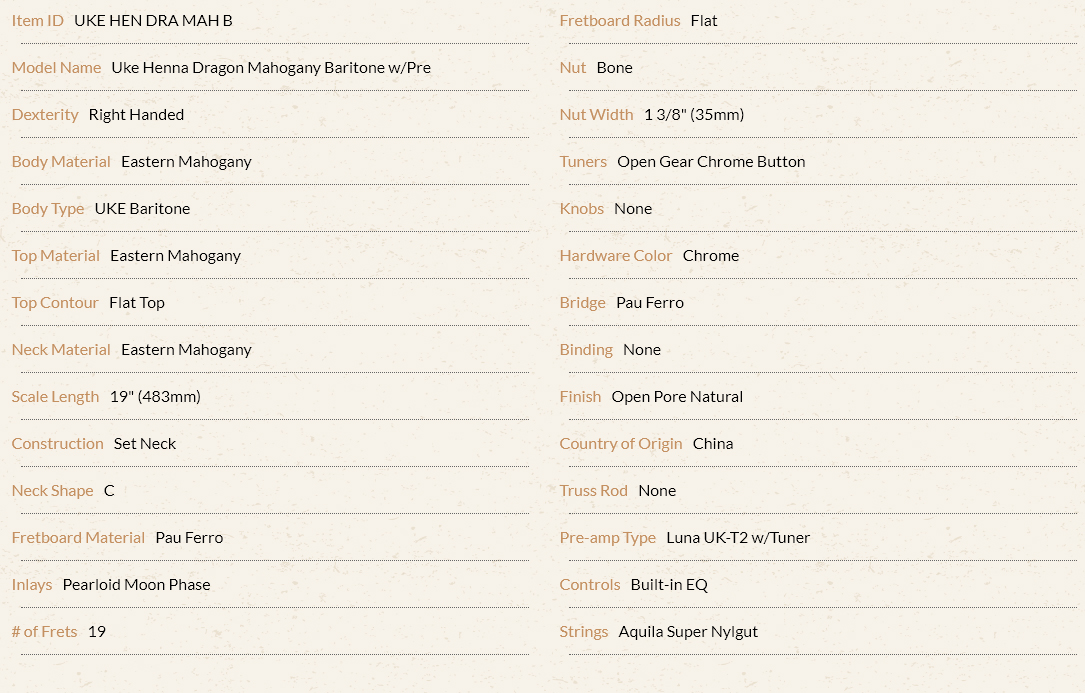 Find a Dealer
Find a dealer in your neighborhood to get started with your order.
Stay Connected
Get our official newsletter for news, updates, and special offers.