uke high tide zebrawood w/ preamp
MSRP:  359.00
$239.00
Attention to detail is what you can expect with Lunas High Tide premier line of ukuleles. From the black hardware to the zebrawood body and abalone ring design around the sound hole, the High Tide Zebrawood Soprano ukulele A/E shows visual aesthetics in all the right places. As the perfect complement to Lunas premier line of High Tide acoustic guitars, the High Tide ukuleles showcased sharp looks by taking its inspiration from the full moon at the first fret which causes the abalone wave fret markers below it to "rise" as they make their way up the fretboard towards the moon's pull. Each ukulele is crafted from exotic tropical woods, and the Luna "full moon" sticker inside the sound hole is framed by an abalone ring. Complete with open gear tuners, abalone wave inlays under a pearl moon and an overall smooth satin natural finish. This soprano ukulele is perfect for musicians that like their ukes to sound as sharp as they look, making sure to set a good impression in the writers room or on-the-go. Gigbag included. Join the Luna Tribe!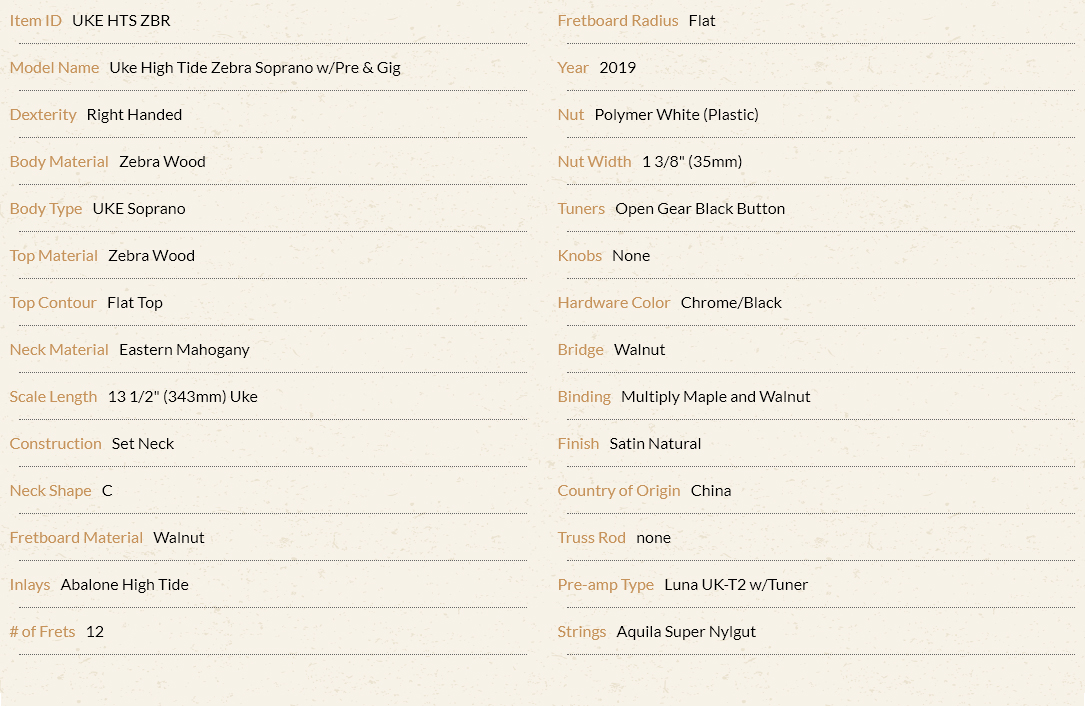 Find a Dealer
Find a dealer in your neighborhood to get started with your order.
Stay Connected
Get our official newsletter for news, updates, and special offers.