uke kauwela summer concert
MSRP:  199.00
$139.00
Hawaii is an island filled with rich history, deep cultural roots, plenty of scenery, and a lifestyle made of happiness through music and endless excursions. Built on a 15 scale concert body, the Uke Kauwela Summer Concert has maple back and sides, a spruce top and bedazzling pearloid inlays on the pau ferro fretboard, showcasing the different phases of the moon. In Hawaiian, Kauwela means Summer, also known as one of the best times to enjoy all that is wonderful about this beautiful state. As depicted in the artwork, you can see a sailboat overlooking the surfers as they take-on the waves of the Pacific Ocean with volcanoes in the distance and a gorgeous sunset view in the sky. Let there be endless Kauwela and forever fun on this beautiful island. Gigbag included. Join the Luna Tribe!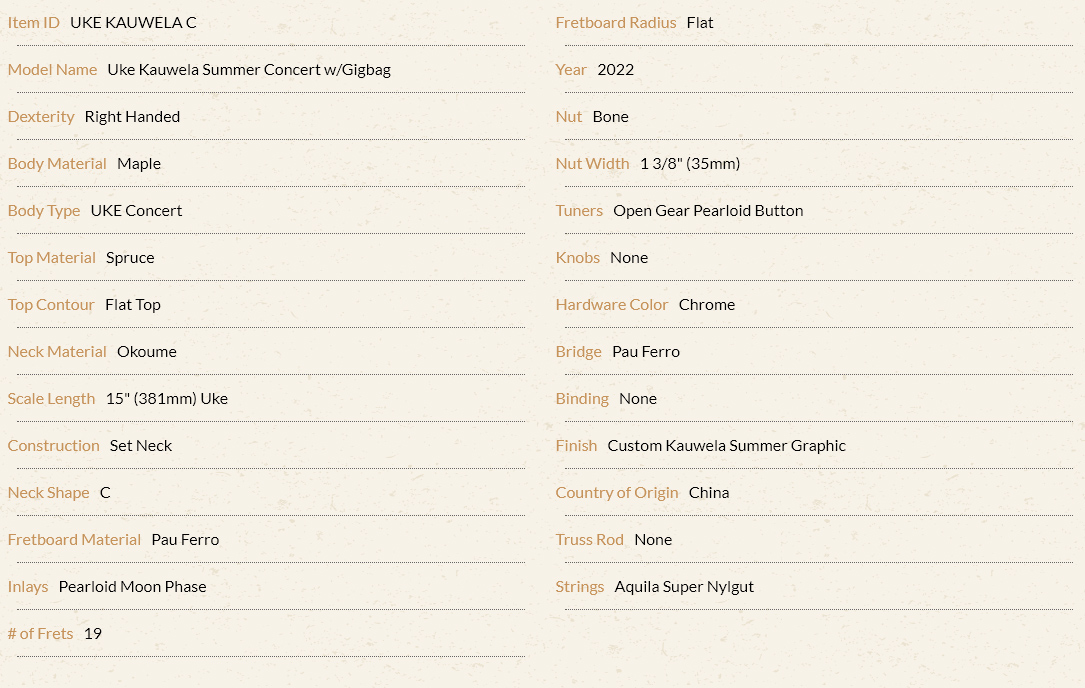 Find a Dealer
Find a dealer in your neighborhood to get started with your order.
Stay Connected
Get our official newsletter for news, updates, and special offers.