uke love music peace concert w/gigbag
MSRP:  159.00
$109.00
From Folk to Rock n Roll and Pop, the 1960s rolled out the golden era of music and revolutionized the way we appreciate a good lyrical masterpiece to this day. The Peace, Love, Music Concert ukulele is a relic of an era that relied on music to help communicate the need for unity and compassion. Designs of Peace, Love and Music memories of the 60s are laser-etched on top of an eastern mahogany body. You get groovy looks and killer quality for not a lot of bread! Gigbag included. Join the Luna Tribe!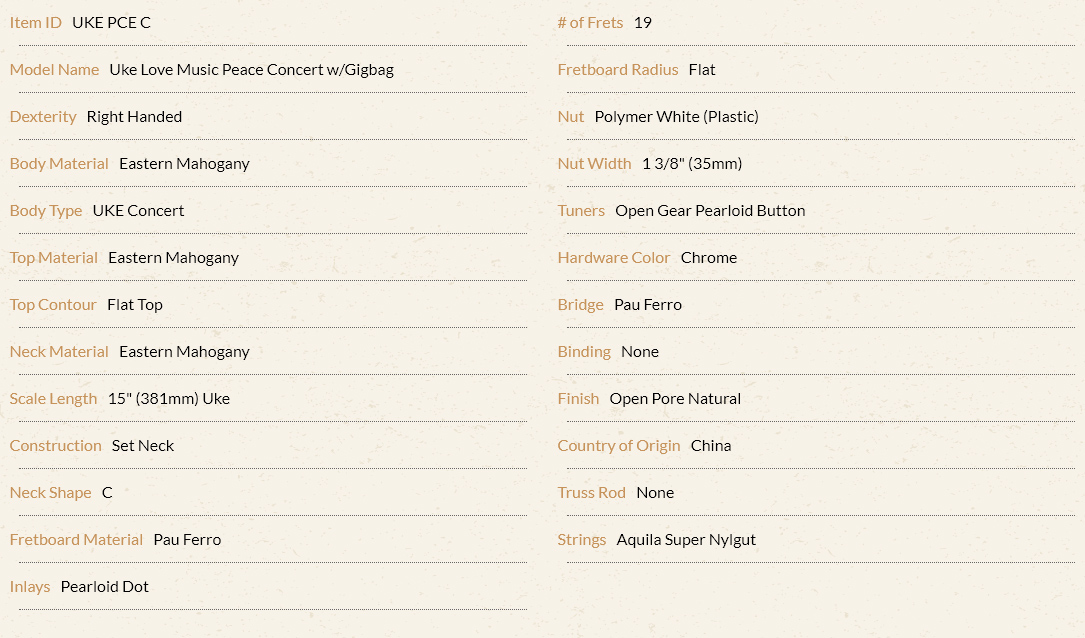 Find a Dealer
Find a dealer in your neighborhood to get started with your order.
Stay Connected
Get our official newsletter for news, updates, and special offers.