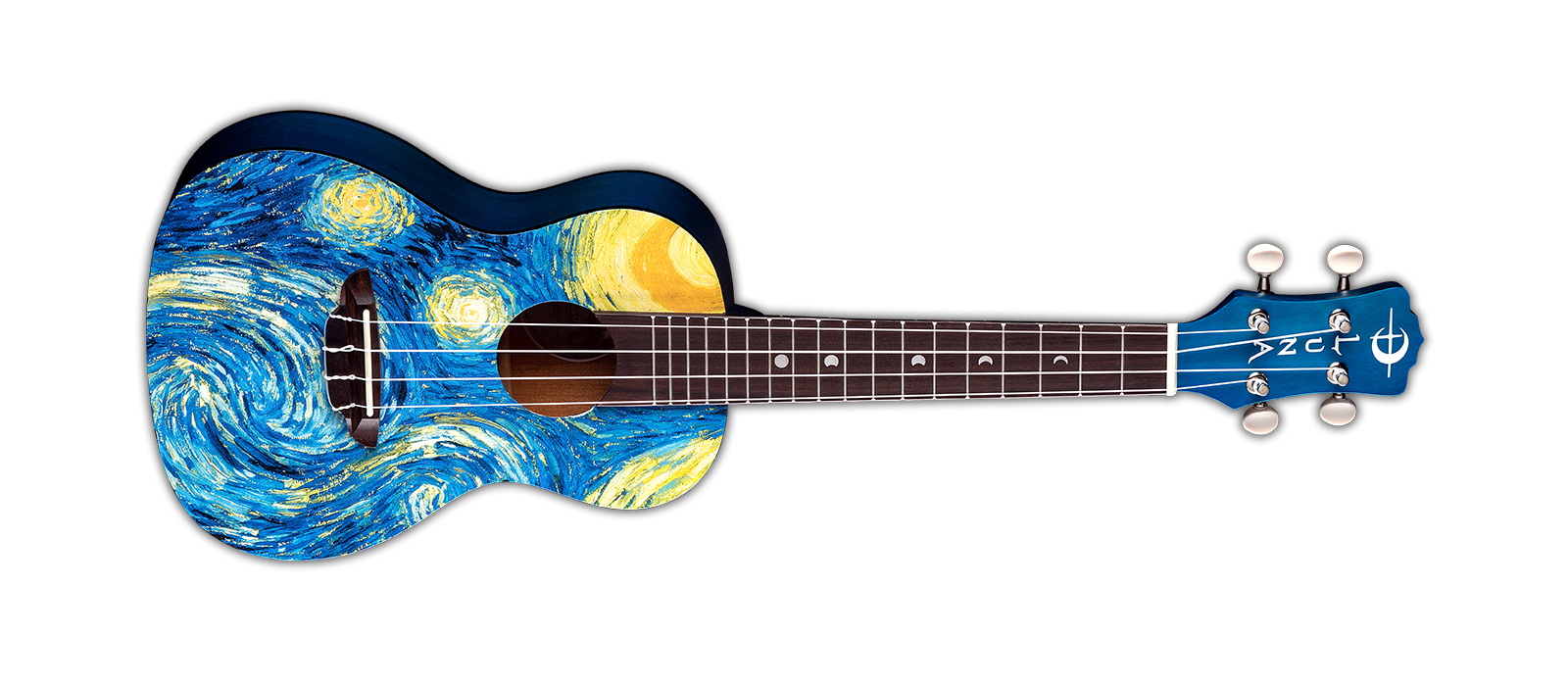 uke starry night tenor
MSRP:  229.00
$159.00
"This morning I saw the countryside from my window a long time before sunrise, with nothing but the morning star, which looked very big." These words were written by van Gogh, to brother Theo, describing his inspiration for one of his paintings. Nothing inspires creativity more than an eccentric painting with a significant historical significance. The Uke Starry Night Tenor encourages uke players to truly "Play the Art of the Music" – Creativity inspires all! Beautifully handcrafted from eastern mahogany and a walnut fretboard, this uke boasts quality construction to match its sound and stunning design. Whether youre looking to mic this ukulele up on the big stage or join the writers round, a Luna uke is perfect for all skill levels. This tenor uke boasts a deep but loud, resonate sound both by virtue of its tenor body with maple top and mahogany body. Gig bag included.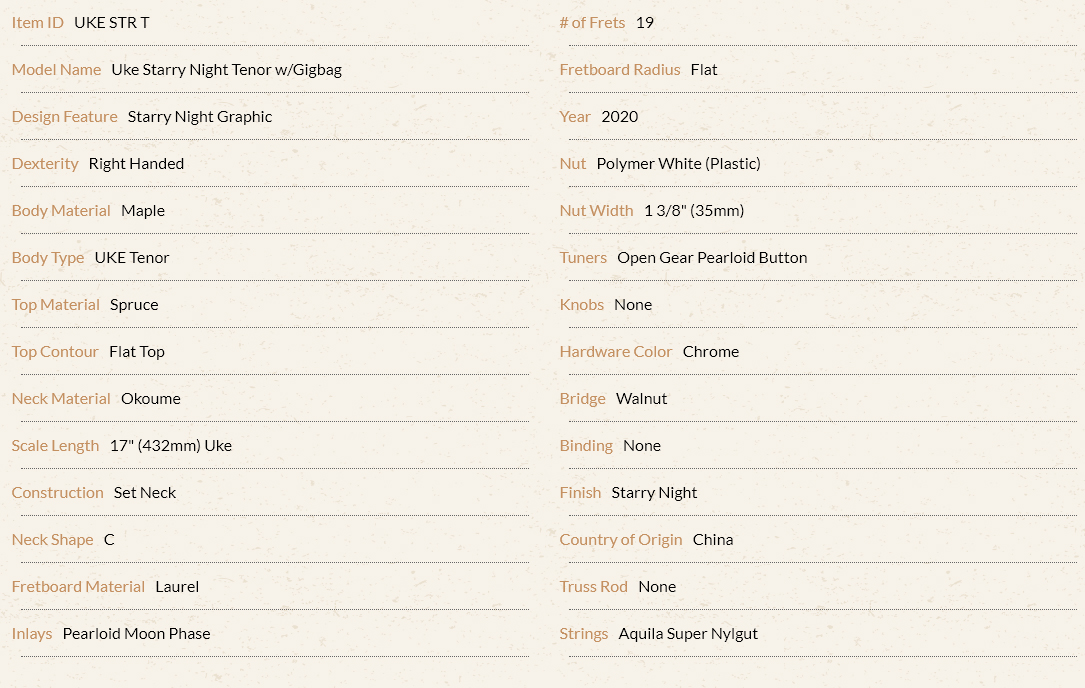 gigbag included/ LL Tenor
Find a Dealer
Find a dealer in your neighborhood to get started with your order.
Stay Connected
Get our official newsletter for news, updates, and special offers.