uke tattoo soprano mahogany w/ gigbag
MSRP:  129.00
$89.00
Through a sacred inking process, the laser-etched tattoo design on the Tattoo Mahogany Soprano takes its inspiration from Hawaiian body ornamentation. The patterns and layout were strongly geometric and there were many shapes and symbols which represented the natural island world: stones, waves, fish, sharks, turtles, rain, sun, birds. The ancient Polynesian people believed getting ink was a divine course and a bold statement. This design is primarily based on waves and sharks' teeth which are also echoed as fret markers. Expect a warm tone from the all- eastern mahogany soprano body and walnut fingerboard. Gigbag included. Join the Luna Tribe!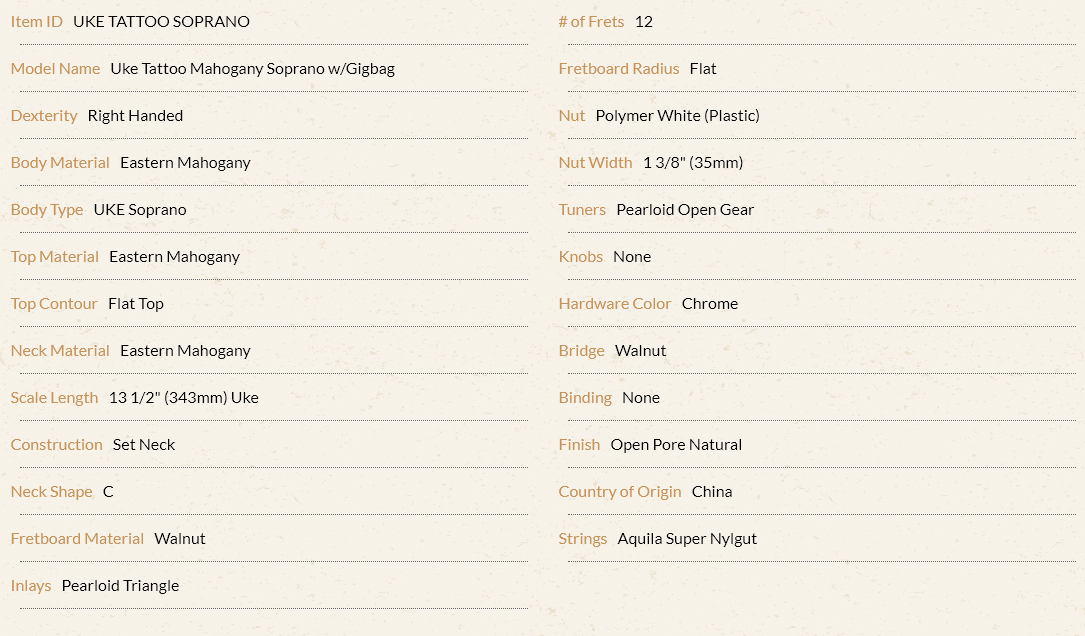 Find a Dealer
Find a dealer in your neighborhood to get started with your order.
Stay Connected
Get our official newsletter for news, updates, and special offers.