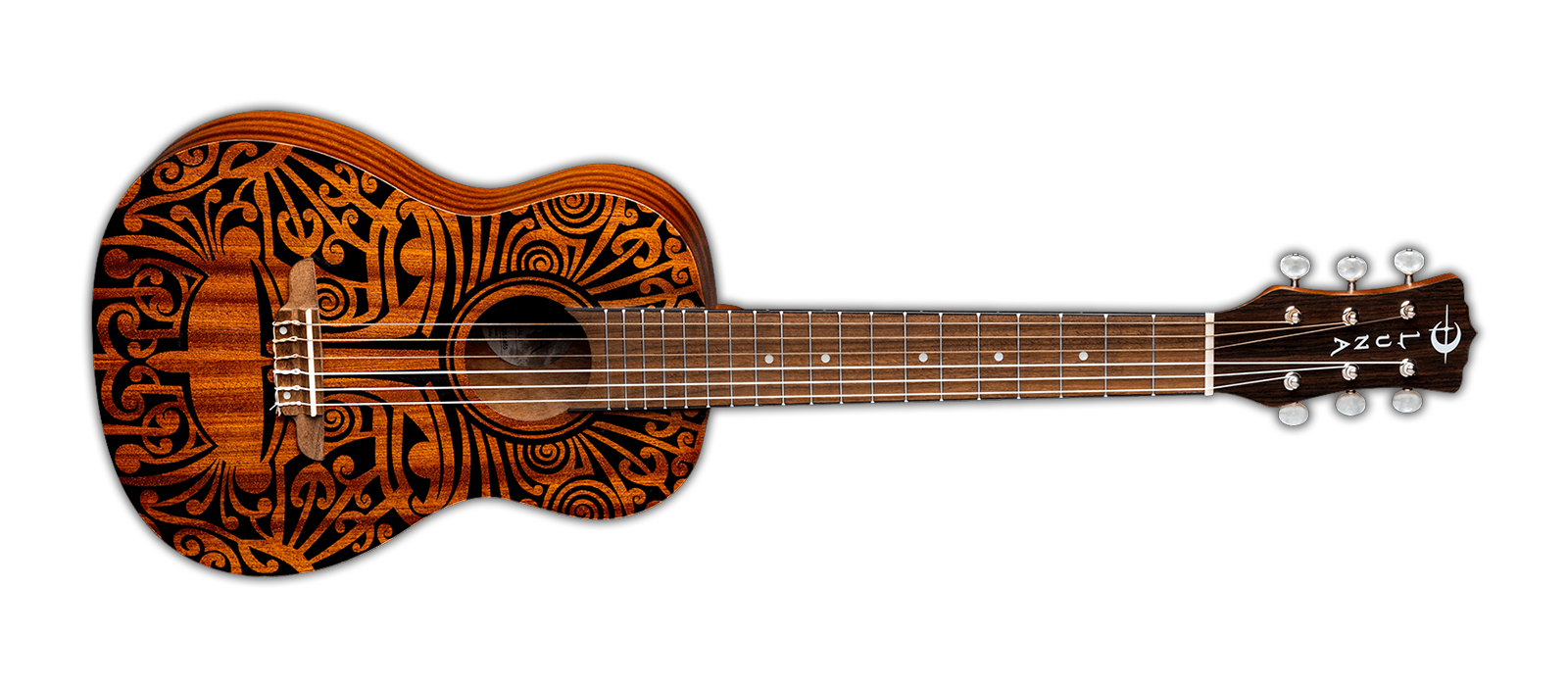 uke tribal 6-string guitarlele – mahogany
MSRP:  169.00
$119.00
The Uke Tribal Mahogany 6 String Guitarlele adds a little flavor to the Tribal Series line. The Tribal Series combines the best of traditional profiles and wood selection with Hawaiian body ornamentation, entwined guardian spirits, and contemporary longings. This Tribal Uke takes its design from traditional Pacific carvings. Designs that are monochromatic, tattooed in black with strongly geometric patterns, and many shapes and symbols inspired by Tribal warriors. A great uke from beginners to pro's alike! Sometimes will be used as a children's guitar.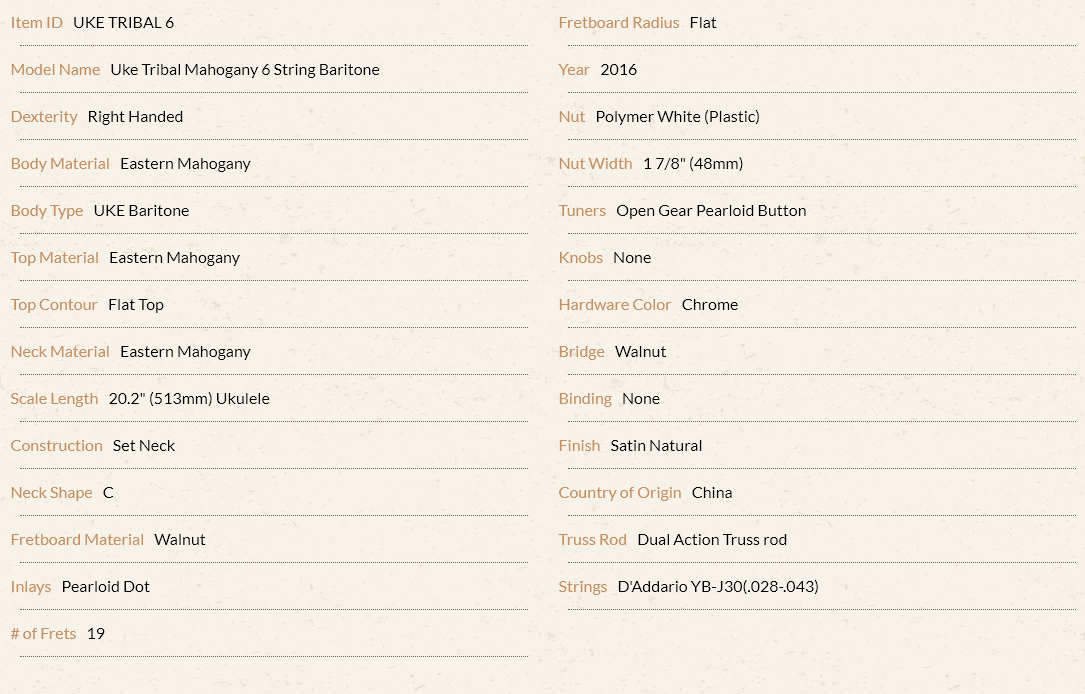 Find a Dealer
Find a dealer in your neighborhood to get started with your order.
Stay Connected
Get our official newsletter for news, updates, and special offers.