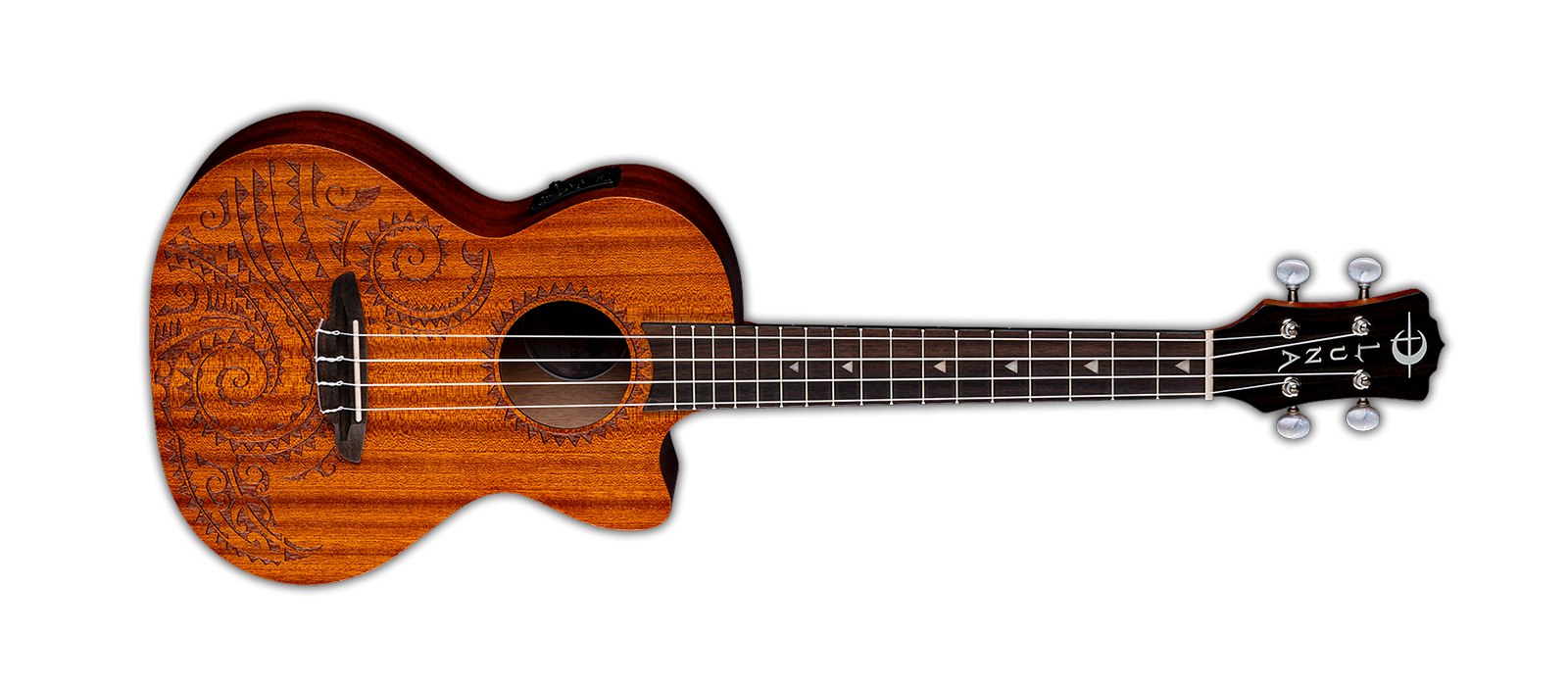 uke henna dragon mahogany tenor w/ preamp
MSRP:  229.00
$159.00
Through a sacred inking process, the laser-etched Tattoo design takes its inspiration from traditional Hawaiian body ornamentation. The ancient Polynesian people believed getting ink was a divine course and a bold statement. The patterns and layout were strongly geometric and there were many shapes and symbols which represented the natural island world: stones, waves, fish, sharks, turtles, rain, sun, birds. This design is primarily based on waves and sharks' teeth which are also echoed as fret markers. Feel bold when performing on stage on with the Luna Preamp and built-in tuner. Expect a warm tone from the all- eastern mahogany tenor body and walnut fingerboard. Gigbag included. Join the Luna Tribe!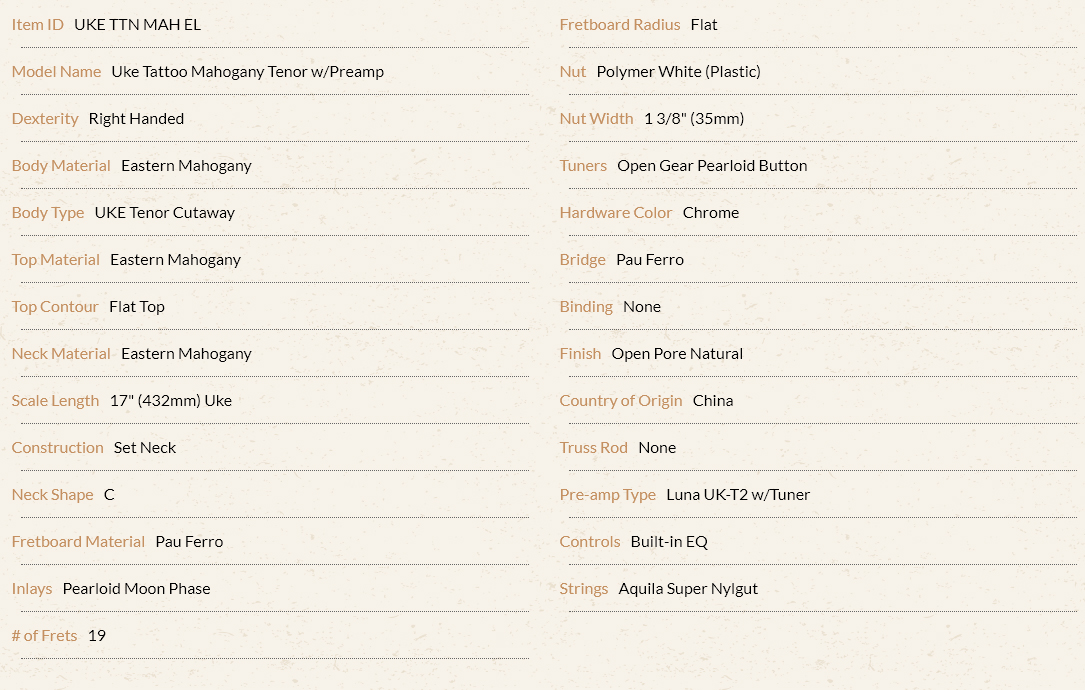 Find a Dealer
Find a dealer in your neighborhood to get started with your order.
Stay Connected
Get our official newsletter for news, updates, and special offers.