uKE vintage mahogany concert w/ preamp
MSRP:  189.00
$129.00
In the most popular ukulele body shape, Luna expanded the Vintage Series to add the Vintage Mahogany Concert with a Preamp. The eastern mahogany body, and walnut bridge and fretboard add sustain and clarity to your tone. The open-style tuners keep the instrument in precise tuning and the onboard Luna UK-T2 preamp with onboard tuner provides easy amplification that can be dialed in quickly. This uke sounds as great as it looks. A wonderful instrument for players of all skill levels. Join the Luna Tribe today!!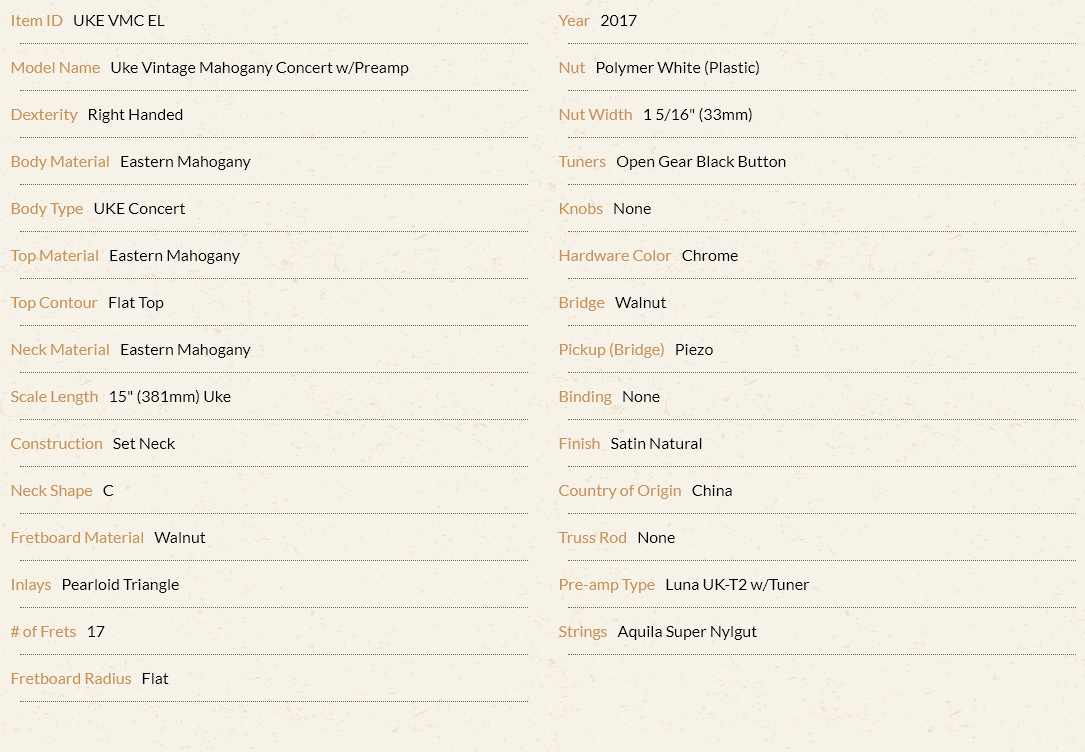 Find a Dealer
Find a dealer in your neighborhood to get started with your order.
Stay Connected
Get our official newsletter for news, updates, and special offers.