uke vintage mahogany pineapple
MSRP:  105.00
$69.00
Luna expands on the Vintage Series by adding an all-mahogany pineapple ukulele at an amazing value with the new Vintage Mahogany Soprano Pineapple. This uke comes standard with eastern mahogany body, walnut bridge and fretboard, and open style tuners, which add sustain and clarity to your tone. A wonderful instrument for players of all skill levels. Join the Luna Tribe today!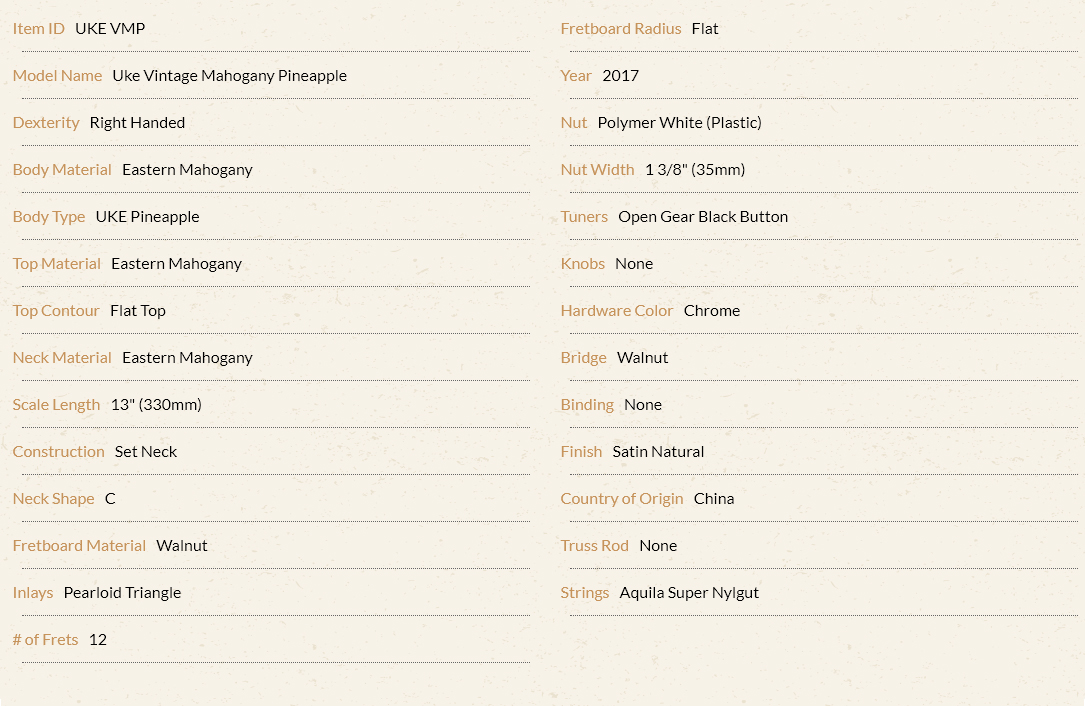 Find a Dealer
Find a dealer in your neighborhood to get started with your order.
Stay Connected
Get our official newsletter for news, updates, and special offers.