uke ziricote soprano
MSRP:  269.00
$179.00
Expanding the Ziricote family for 2020 was a no-brainer and we are happy to welcome the Soprano body shape to this elegant family of ukuleles! For starters, on-lookers will certainly be intrigued by this ukuleles natural beauty. Ziricote offers a captivating color scheme and unique wood grain pattern, which consists of a majority dark brown shade and grain lines that reflect marbled swirls. This motif contrasts nicely with the golden vanilla sapwood streak running down the middle – a very stunning combination and all protected by a light layer of gloss. The Ziricote uke is built on a traditional soprano body, walnut bridge and fretboard, 13 scale length and beautiful pearloid moon phase inlays. Expect warm vibrant sound with sparkly highs from the ziricote body and easily keep that rhythm in tune with chrome open gear tuners. Gigbag included. Join the Luna Tribe!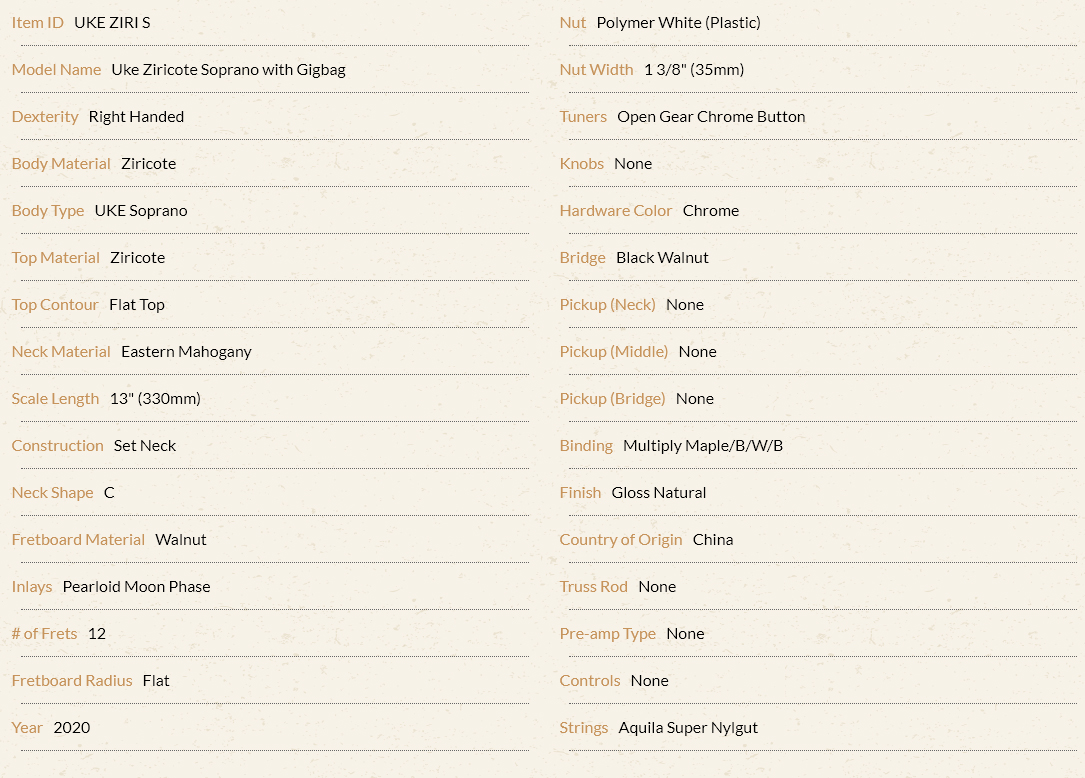 Find a Dealer
Find a dealer in your neighborhood to get started with your order.
Stay Connected
Get our official newsletter for news, updates, and special offers.