The Resonator Steel Magnolia
AUTHENTIC SOUND FOR ICONIC ARTISTS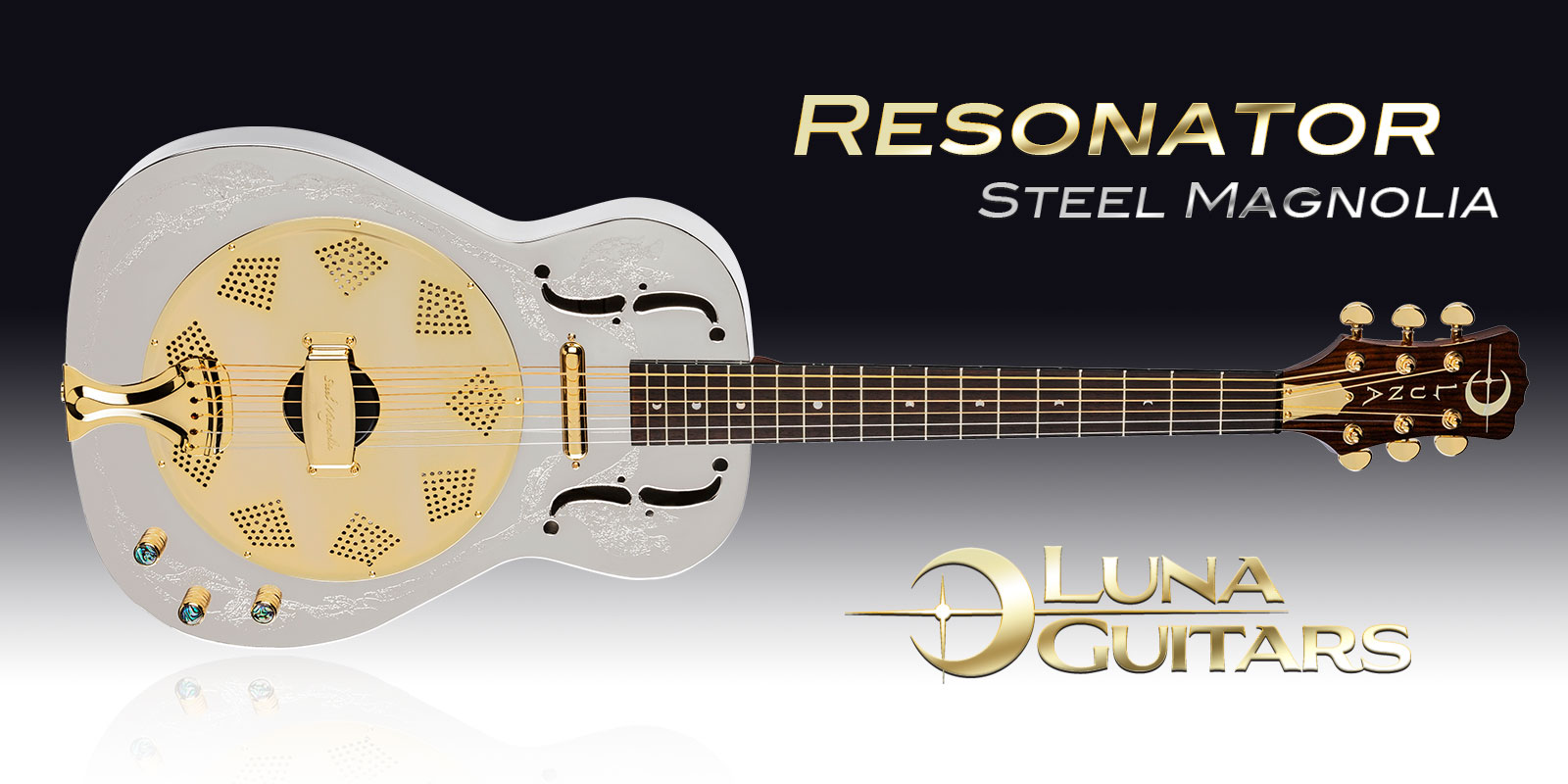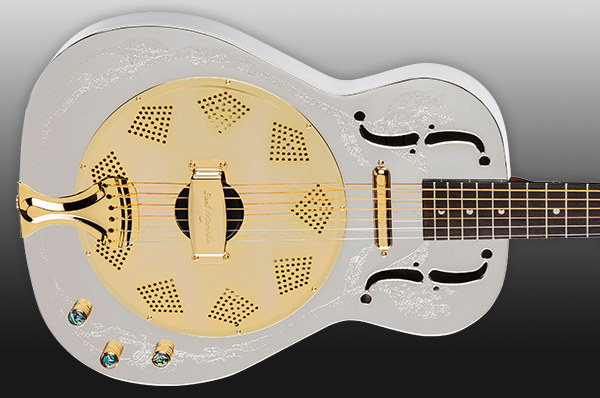 Front – Chrome & Gold Finish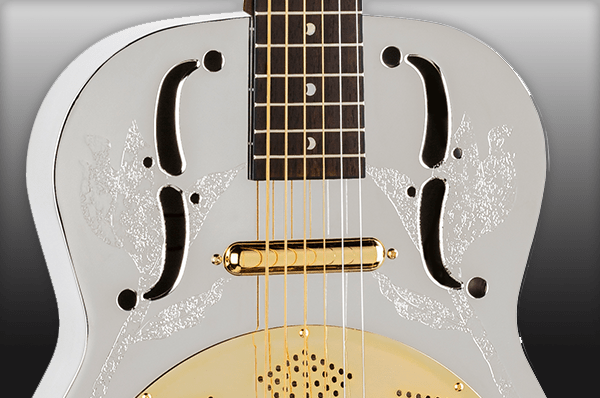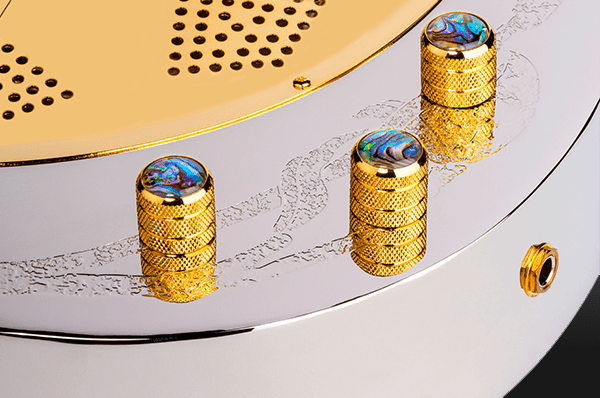 Abalone Dot Volume / Tone / Blend Knobs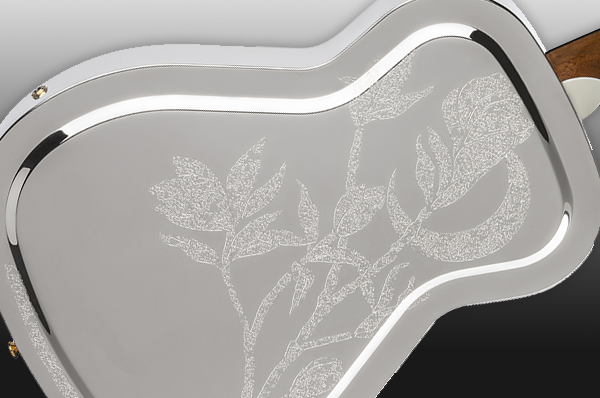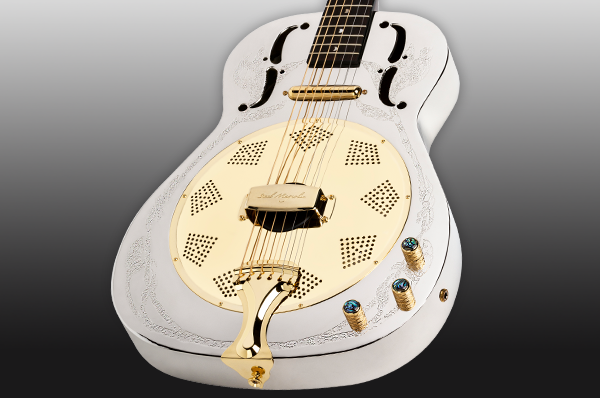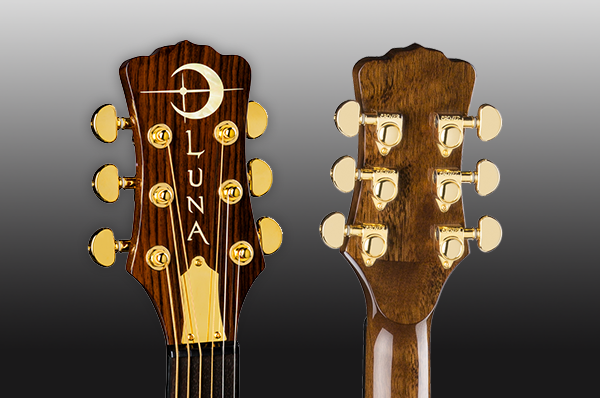 Gold Hardware & Grover Tuners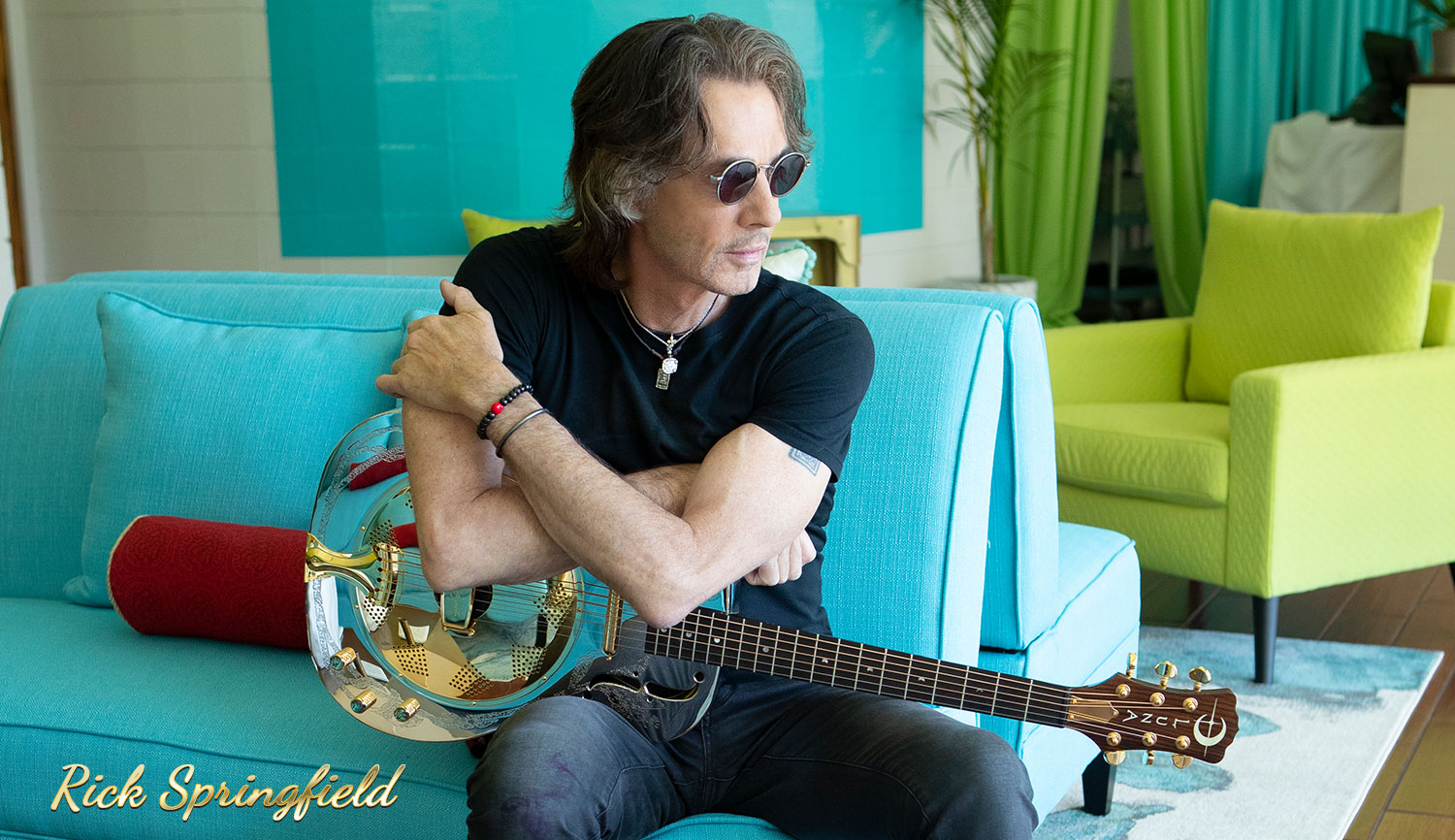 A fixture to Luna bluegrass, the resonator guitar has long been the forefront of many blues, bluegrass and country albums, played by big name bands as well as independent artists. Although not always used as a lead player's guitar, the Luna Steel Magnolia resonator is considered to be a specialty guitar with many tuning options to fit all kinds of playing styles including slide guitar and finger picking. Originally created to deal with the overwhelming sound of piano, drums and other percussion instruments, one can expect the old raw and powerful sound from this iconic instrument..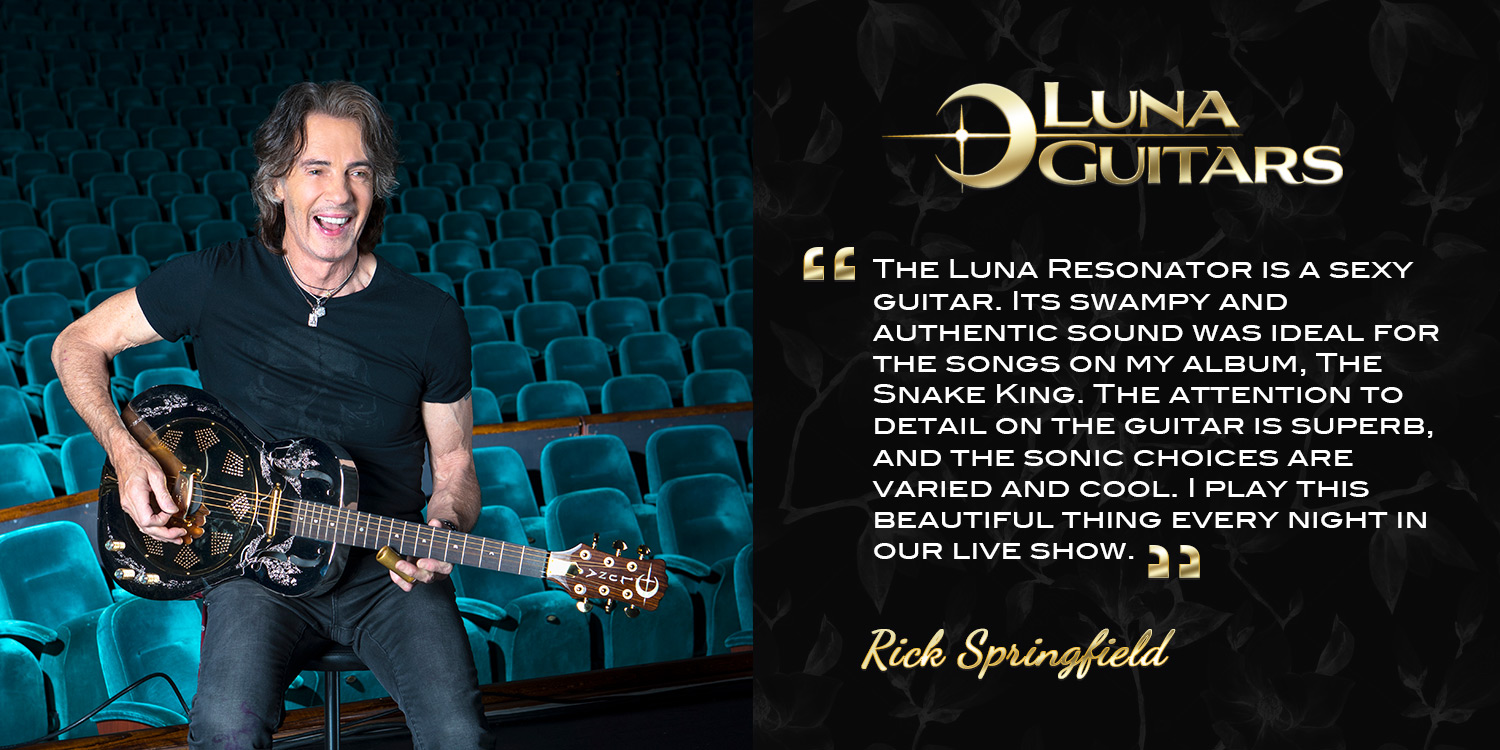 Gaining the likes of legendary artists such as Rick Springfield, the Luna Steel Magnolia Resonator encourages guitar players to release their creative intuition by offering them the option to play acoustically, electrically or blending them both to create a wide variety of sounds. With the Piezo and the built-in magnetic pickup, you'll be able to dial in the exact sound you're looking for from traditional acoustic to vibrant electric tone in no time.
In addition to the three different knobs (including volume, blend and tone), the bold and often times "twangy" sound is projected through the gold biscuit top, mini sound hole circles and classic f-holes. The first knob is a pan between the piezo and magnetic or lipstick pickups. The second knob is the volume and the third knob is tone for the magnetic (neck) pick up only.

Given Luna's design-focused reputation, the beautiful engraving on the body speaks volumes on and off the stage. A laser-etched magnolia is on full display, located delicately on the front and spread out on the back of the resonator body. The magnolia flower represents dignity, nobility and a love of nature. This theme can be found throughout many other instrument series associated with the Luna brand including the sophisticated Vista Series.

Overall, from the gold hardware, grover tuners and mahogany neck to the chrome plated metal finish and classic f-holes, the Luna resonator offers a distinguished look and stunning physique.
SPECS
Chrome Plated Metal Body – Parlor Size
Chrome / Gold Finishes
3 Abalone & Gold Knobs; Volume, Tone & Blend
Lipstick / Piezo Pickup System
Laser Etched Magnolia Design Front/Back
Case Option Available: LL FP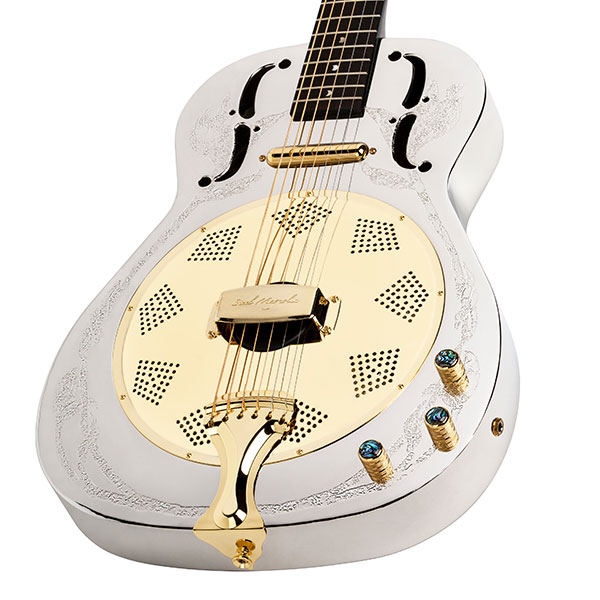 Rick Springfield – "The Voodoo House" (Official Music Video)
Rick Springfield Rocks "The Voodoo House" on HarryTV!
Luna Guitars was founded off the concept that creative innovation can inspire musicians and songwriters alike to continue doing what they love the most; making music. From Ukuleles to Guitars to Bluegrass instruments, Luna has you covered! Each instrument is handcrafted with high expectations in quality, functionality and topped with a creative touch.